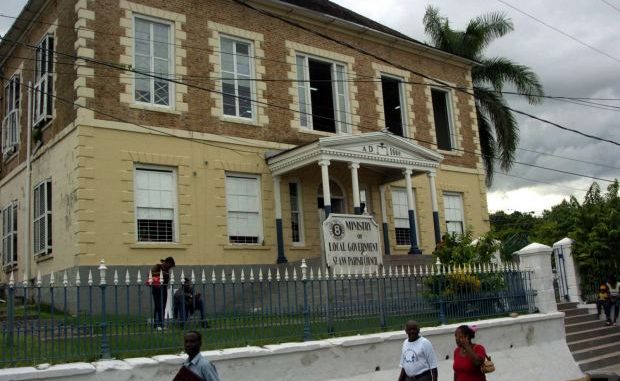 Justice Vivienne Harris, the presiding judge in the current session of the St Ann Circuit Court, said that the lack of adequate resources is a major contributor to the backlog in court cases.
Speaking at the opening of the St Ann Circuit Court last week, Justice Harris said that the backlog in the court system is more complex than the arguments that judges had not been doing more.
Justice Harris said the current blame game is counterproductive and called on those who have the authority to create an impact "to put their money where their mouths are".
"Then they can demand accountability," she suggested.
Justice Harris said that judges serve with integrity and are accountable to the people of Jamaica. However, she stated that there are numerous challenges in carrying out their duties.
The senior jurist said that there are currently 35 judges in the Supreme Court and seven in the Court of Appeal, figures which have remained the same since Jamaica gained Independence, although crime has increased.
"Judges have to share secretaries," she said pointing to the lack of adequate resources.
Justice Harris said that after working from 10:00 am to 4:00 pm each day, judges have to spend hours at night writing judgements.
"We have to write them at nights or on Sundays when we should be in church," she said.
"We are overwhelmed with work", she stated, adding that the judges are trying to surmount the challenges faced.
"We may not be as successful as some people expect, but we are doing our work," she said.
Justice Harris said that "judges would be required to work perhaps 100 hours each day", to make any significant dent in the backlog of cases.
Justice Harris' comments came after attorney-at-law Linton Gordon, who spoke on behalf of the private bar at the opening of the St Ann Circuit, pointed to the lack of adequate resources plaguing the justice system. Gordon said it was unfair to suggest that judges were not making an effort to reduce cases before the courts.
"Fifty per cent of the courts in St Ann have been closed," he said.
"Instead of taking justice to the citizens and make it available, they are withdrawing it," Gordon said. He pointed out that initially there were six courts in the parish. However, only three are in operation now — St Ann's Bay, Brown's Town and Claremont. The ones closed are in Ocho Rios, Moneague and Cave Valley.
Gordon said that more judges and better facilities were needed in order to improve the justice system.
He also pointed out that the police continue to operate with inadequate resources including vehicles and manpower.
"The gaps in the system are not the fault of persons in court, but more lack of resources being provided," he reiterated.
Deputy Director of Public Prosecutions Maxine Jackson also stated that more judges and courts were needed. Stating that there were 101 cases before the four-week circuit session, Jackson said that four weeks cannot put any significant dent to the list. She said in spite of amendments to the jury and evidence act, more was needed to address the large number of cases.
In the meantime, Gordon said lawyers should not be expected to hasten the cases of their clients when they require more time for effective representation.
"Any haste would be inappropriate despite difficulties and threat of crime. Members of the private bar have a duty to listen to the instructions of their clients. If that instruction is innocence, it is the duty of us all to put their cases forward irrespective of time," he said.
Justice Harris, however, encouraged lawyers to consider the amendments to various acts, and sentencing guidelines for different crimes in regards to guilty pleas in an effort to save the court time.
There are 58 circuit court matters to be heard in this session of the St Ann circuit and 43 gun court matters. There are 18 murder cases, 11 death by dangerous driving matters, and 11 sexual offence cases which include eight rape matters.